Made for the moments
Since 1945, we've poured our hearts, passion, and expertise into crafting nursery and kids bedroom furniture for families across North America. That's nearly 80 years of bringing dream nurseries and kids bedrooms to life.
Words from the #StorkcraftFamily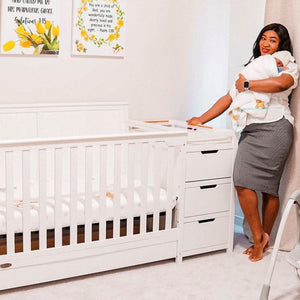 "We've always been a Storkcraft® family. Their products complete our nursery all the time. We love the fast shipping and how easy it is to assemble. We highly recommend Storkcraft® to all expectant parents — you won't regret it."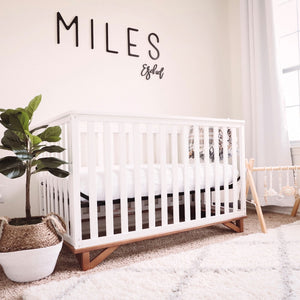 "Storkcraft® fills our home with much more than beautiful furniture. It provides us with peace of mind with its comfort, safety and modern touches that beautifully complement our children's rooms. We have used nothing but Storkcraft® from the newborn phase all the way to toddlerhood and I get so many questions and compliments on their furniture! We will be customers for life & recommend it to all of our expectant friends and family!"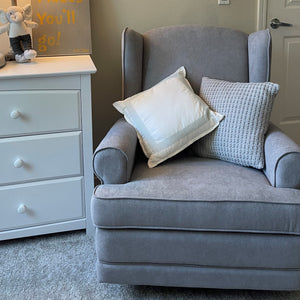 "Storkcraft® é realmente nossa marca do coração, desde a decoração do quartinho do meu primeiro filho (há 3 anos atrás) e agora decorando o quarto do meu segundo filho. Cada produto escolhido com muito carinho e com a certeza da qualidade, modernidade e conforto que os produtos oferecem! Eu realmente recomendo e indico Storkcraft® de olhos fechados."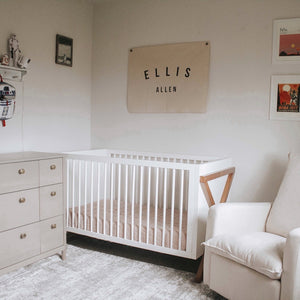 "When I think of the Storkcraft® brand, the words trustworthy, reliable, and timeless come to mind. One of my favorite things about the Storkcraft® pieces that I own is that they grow with my son. As he gets older, the pieces continue to serve a purpose through every age. As a first time mama, this was so important to me. It is so easy for me to recommend Storkcraft® to new mothers because it's a brand that I trust."
Supporting families, empowering parents, and spreading love
At Storkcraft®, we strive to give back to the communities we serve, to empower parents in need, and to support families that are at a disadvantage. It's our mission to partner with worthy charitable organizations to spread the Storkcraft® love.
Committed to nursery safety
At Storkcraft®, our focus is on providing families with safer products for their nursery — so families can focus on the excitement around welcoming their newest addition into the world.