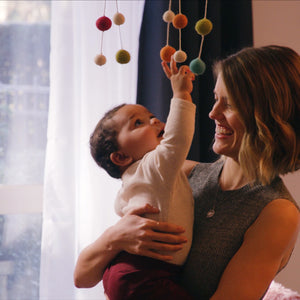 "Lessons from Love" — A Storkcraft® Story
For nearly 80 years (since 1945), Storkcraft® has poured its heart, passion, and expertise into bringing dream nurseries and kids rooms to life for families across North America.
Nearly 80 years of bringing dream nurseries and kids bedrooms to life
Since 1945—when the first Storkcraft® crib was crafted—we've been pouring our hearts, passion, and expertise into crafting safe, stylish, and attainable nursery and kids bedroom furniture for families across North America.
Words from the #StorkcraftFamily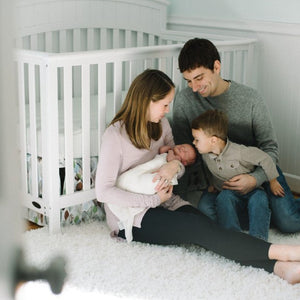 "Storkcraft® has been my number one recommendation for cribs since we brought our first baby home nearly ten years ago. I feel so comfortable knowing our baby is sleeping in a safe space and love the beautiful design of their cribs and other furniture. The quality is amazing and Storkcraft® goes above and beyond to make sure their products exceed safety standards. I constantly am recommending it to my friends and clients!"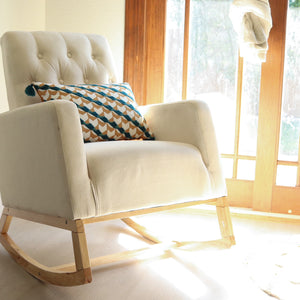 "We have been using Storkcraft® in our home for several years now, and I am so impressed with the quality and timeless look of each piece of furniture. I have three kids and, as they are growing, I am seeing that the furniture from Storkcraft® is still working for our lifestyle. The Northern Lights™ Rocker was one of our recent purchases. We got it for when my nephews sleep over. They are younger and I wanted something I could rock them in before bedtime. The chair is so comfortable and a perfect fit in our primary bedroom. It's a chair that will grow with our family, and will be used for many years to
come."
Thoughtfully designed furniture, crafted to grow with your family
At Storkcraft®, we believe in furniture that's made for all of childhood's stages. That's why all of our cribs are convertible — meaning they've been thoughtfully designed to adapt to your growing child by transforming into toddler beds, daybeds and—for many of our cribs—full-size beds. Even our mini cribs can convert into twin-size beds.